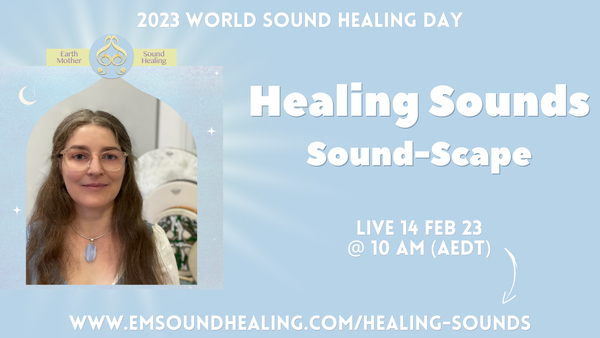 Earth Mother Sound Healing presents:
Healing Sounds

Sound-Scape

(live)
Join Lucinda Curran (from Earth Mother Sound Healing) for a live Sound-Scape of Healing Sounds.
This event will be streamed live on YouTube (@lucindaearthmother) and is free to attend. Subscribe now to get notified.
Lucinda will create a soothing sound-scape (like an audio landscape) where you can unwind, relax and settle into a sense of inner peace.
Enjoy the sounds of Tibetan Bowls, Crystal Bowls, Tuning Forks, Shamanic Drums, and more!
Everyone is welcome

Please have somewhere comfortable and quiet where you can relax, some headphones and a glass of water.

Quiet time afterwards is highly recommended!